Chairman of the United Nations' special committee on decolonization, Rafael Ramirez, said on Thursday (28/09) that he has not received a petition from exiled Free West Papua leader Benny Wenda demanding independence from Indonesia, despite a report this week in the British newspaper The Guardian saying it had been submitted to the UN.
"The Special Committee on Decolonization has not received nor can receive any request or document related to the situation of West Papua, a territory which is an integral part of the Republic of Indonesia," Ramirez said in a statement.
He went on to explain that the special committee on decolonization has a limited mandate over 17 non-self governing territories. They do not include West Papua.
On Wednesday, The Guardian reported a petition bearing the signatures of 1.8 million West Papuans had been presented by Benny to the United Nations.
The petition allegedly had to be smuggled from village to village in the westernmost province of Indonesia, because it "is very significant for us [West Papuans] in our struggle for freedom," the Guardian quoted Benny as saying.
On Twitter, Benny repeated his claim that he had delivered the petition to the United Nations.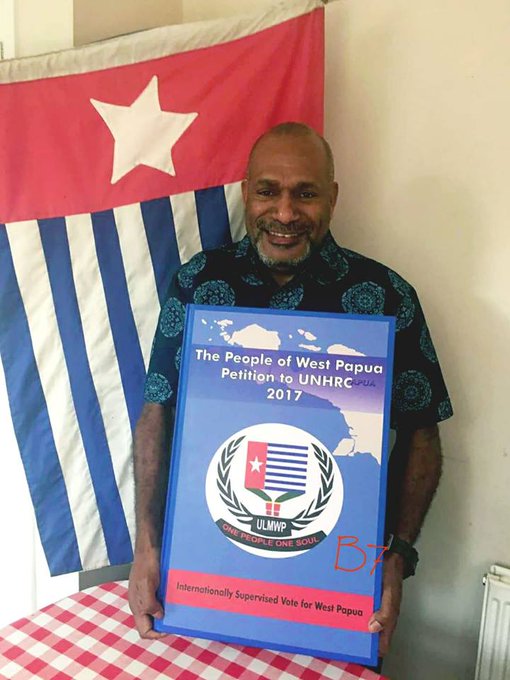 The Free West Papua Twitter account also showed a photo of Benny posing with the leader of the UK opposition Labour Party, Jeremy Corbyn, that was allegedly taken before the petition was submitted to the UN.
In his statement, Ramirez also expressed his indignation at any attempt to "manipulate or misuse" the special committee on decolonization, and said such activities were "contrary to the mandate of the Committee" and is "strongly rejected."
In a statement, Indonesia's Foreign Affairs Ministry referred to Benny's claim as "propaganda," and said that "separatists [including] Benny Wenda's group continue to spread hoaxes and lies to the public."
"Last year, Benny also claimed he had submitted documents on [West] Papua to the UN Secretary General, but it was proven to be a lie," Indonesian ambassador to the United Nations, Dian Triansyah Djani, said in the statement.