Linkin Park filmed an episode of "Carpool Karaoke" less than a week before singer Chester Bennington's death on Thursday morning.
The band shared a picture on Twitter with actor Ken Jeong last week for their episode of the TV spinoff of James Corden's "Late Late Show" sketch. The photo was captioned, "Fun day with [Ken Jeong] [Carpool Karaoke] [Apple Music] — stay tuned." The episode airs in October.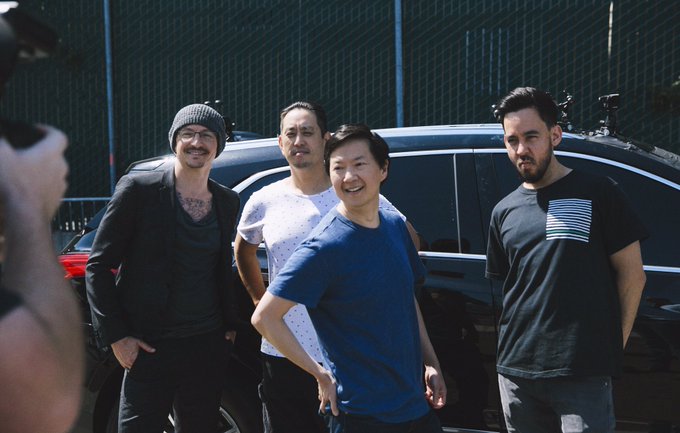 Bennington was found dead on Thursday morning in his Palos Verdes Estates home in Los Angeles. He appeared to have died by suicide from hanging. Jeong paid tribute to the band's frontman Thursday on Twitter, writing, "I am in shock and heartbroken. All my thoughts and prayers go out to Chester and his family and friends at this time.
Apple Music plans to premiere "Carpool Karaoke: The Series" on Aug. 8. The 16-episode standalone show will feature a unique pairing of celebrities in each episode, with Corden appearing in at least two alongside Will Smith and LeBron James. Other matches include John Legend and Alicia Keys, Billy Eichner and Metallica, and Queen Latifah and Jada Pinkett Smith.
Corden and Ben Winston are the creators and executive producers of "Carpool Karaoke: The Series," along with executive producer Eric Pankowski.