The Resonanz Children's Choir (TRCC), led by conductor Avip Priatna, has won an award at the European Grand Prix for Choral Singing (EPG Choral). Taking place in Maribor, Slovenia, on April 21, the annual music event has been held for 30 years.
Comprising 44 children, the TRCC presented seven songs, including Ad Amore by Lee R. Kesselman, Duo Seraphim by Thomas Luis de Victoria and Der Wassermann by Robert Schumann.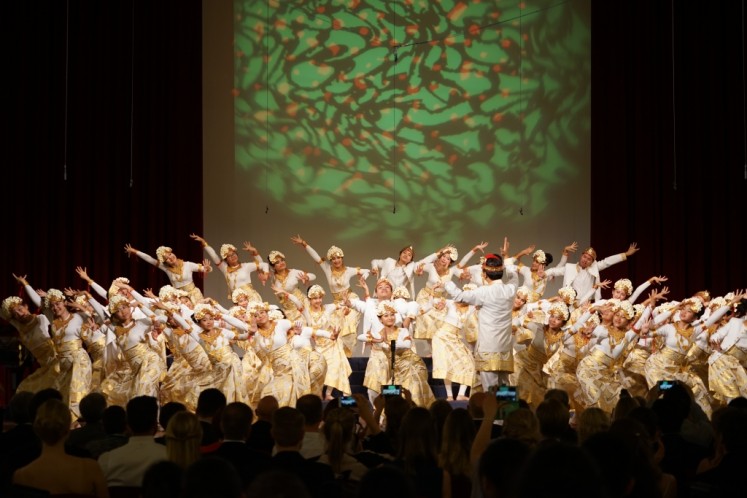 Meanwhile, the group's national identity was displayed through traditional Balinese song, Janger, composed by Agustinus Bambang Jusana, and two others from Indonesian composers, namely Salve Regina by Ivan Yohan and 137 Hip Street by Fero Aldiansya Stefanus.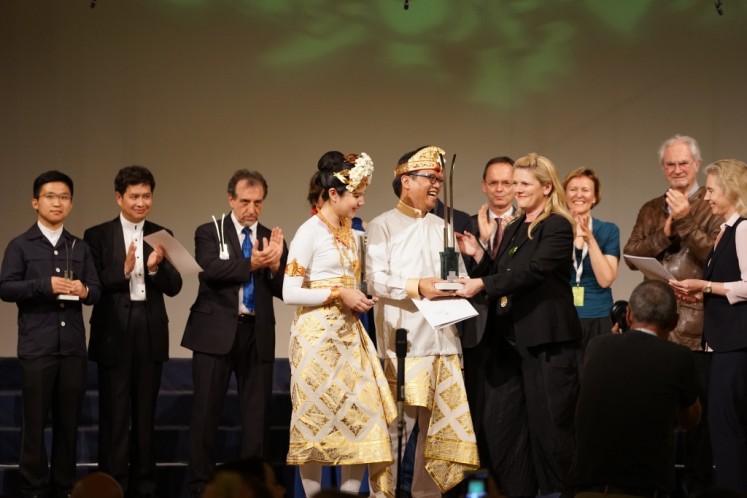 The TRCC competed against 2017 champions of various other choir competitions, such as the Swedish Allmänna Sången, who won the International Choral Competition Gallus Maribor in Slovenia, Italian Coro Musicanova who won the Florilège Vocal de Tours in France and China's Beijing Philharmonic Choir who won the Concorso Polifónico Guido d'Arezzo in Italy.
Avip Priatna, music director of The Resonanz Music Studio, said in a statement that they are the first Indonesian choir to win a title at the EPG Choral.
"It shows that we are able to interpret the works of world composers as well as Indonesian compositions. Our singers have worked hard, making time to rehearse after school and on the weekends," he went on to say.
The recent win at the EPG Choral adds to the long list of the TRCC's achievements.
In 2017, the choir won the Children's Choir and Public Audience Award at the Tolosa Choral Contest in Tolosa, Spain. They also secured the overall champion's title at Musica Eterna Roma International Choral Competition and Festival in the same year. (mut)