Wake up and smell the coffee. After four years of posting lower production volume and shrinking plantation area, Indonesia is finally making a move to reverse the situation.
Despite being the world's fourth largest coffee producer, the country produces mainly Robusta coffee beans that are of lower quality than Arabica, and its own production volume has been falling over the past few years.
The fact has prompted the government to rejuvenate 8,850 hectares of unproductive coffee plantations and open 200 ha of new ones in Central Kalimantan.
For 2017, Rp 35.51 billion (US$2.66 million) has been allocated for that purpose, said the Agriculture Ministry's plantation director general, Bambang.
"Our vision is to increase plantation size, supported by programs from the government and various stakeholders. We need support from the latter because the state budget is limited," he said on Friday.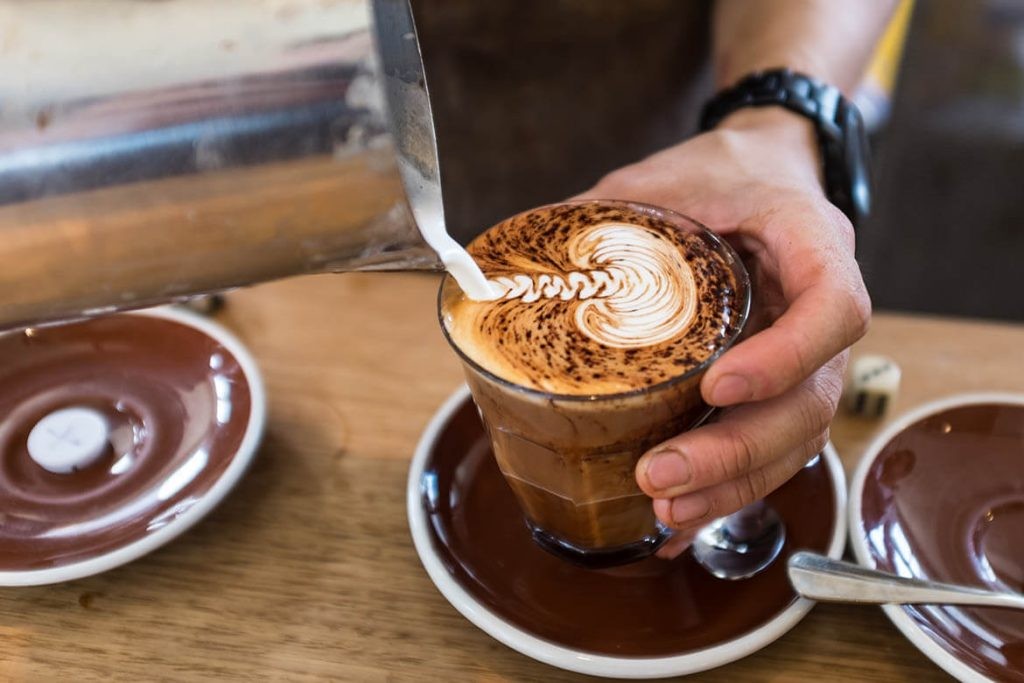 Ministry data shows overall plantation size has been steadily shrinking every year since 2013. The figure stood at 1.24 million ha back then and is predicted to have fallen to 1.22 million ha in 2016, with further reduction expected this year.
Seasonal changes, combined with frequent volcanic eruptions, have been named as culprits behind the falling plantation size.
With diminishing plantations, production volume has declined as well. While the volume reached 675,881 tons in 2013, it is predicted to have dropped 5 percent to 639,305 tons in 2016 and to slump to 637,537 tons in 2017.
Bambang acknowledged the rejuvenation program would not yield instant results, as coffee plantations normally take three years to harvest and assured that the government had a few more tricks up its sleeves to improve the situation.
It is in the process of registering more coffee products under the geographical indication (GI) scheme and specialty coffee to the Law and Human Rights Ministry's Directorate General of Intellectual Property Rights.
It is also supporting more farmers to plant Arabica coffee plants, as they only account for 30 percent of total plantations. Arabica coffee and those labeled GI, as well as specialty coffee — such as Gayo, Mandailing, Kintamani, Temanggung,
Ciwidey, Manglayang, Wamena, Toraja and Gowa — are priced higher than Robusta. Arabica is planted on high land of 600 to 2,000 meters above sea surface, while Robusta, with its low acidity and bitterness, is planted on low land of 200 to 800 m above sea surface.
Yusriadi, a 37-year-old coffee farmer from Bondowoso, East Java, is among farmers that have enjoyed the benefits of planting Arabica coffee. He has a monthly income of more than Rp 10 million, as Arabica sells higher than Robusta.
"The central government and regional administration introduced Arabica coffee planting with good SOP [standard operating procedures] in 2011, so we can increase productivity and sell the harvest at a much higher price," he said.
Meanwhile, M. Kirom of the Indonesian Coffee Exporters and Industry Association (AEKI) said Indonesia still had room to improve its productivity, which stood at around 700 kg per ha compared to Vietnam with 3 tons per ha.
"We can increase it to 1.5 tons per hectare and still have better quality than Vietnamese coffee because our soil is just naturally suitable for coffee," he said.
Separately, Indonesian Coffee Farmers Association (Apeki) chairman Sumarhum lauded the government's move.
"In the past, the government was half-hearted toward this commodity, but that's not the case now. Coffee prices are good and global demand is huge, there's no way the government is closing its eyes to it," he said.