Dozens of parents and female students in Surakarta, Central Java, have expressed their discontent with a rule that prohibits Muslims from wearing headscarves for the mass gambyong traditional dance performance during the Solo Menari event on April 29.
Around 5,000 dancers will participate in the event held to celebrate World Dance Day.
Werdi Supeni, 45, said her daughter was not allowed to participate in the mass dance performance because her school prohibited students from wearing headscarves during the performance.
Other students were prohibited from participating for similar reasons.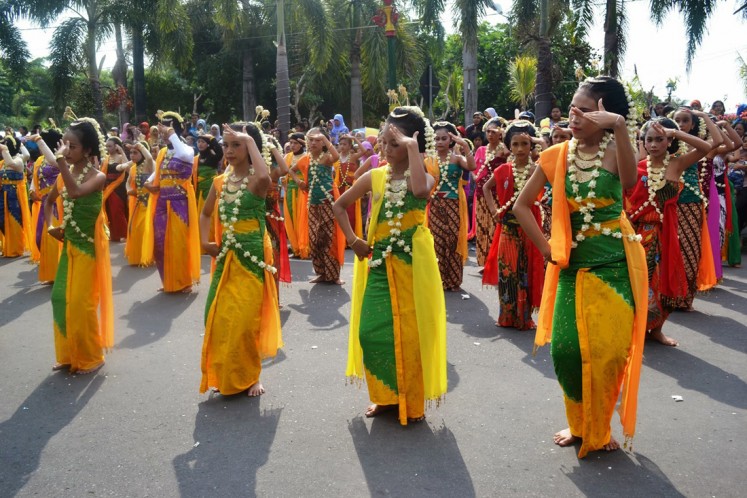 "Their names had been listed. They practiced routinely but unfortunately they will not participate. Their teachers said that based on the rule, no participant was allowed to wear headscarves. This is unfair," said Werdi on Thursday.
She was referring to a circular issued by a conference of senior high schools in Surakarta on April 22.
The circular stipulated that students participating in the event would not be allowed to don headscarves.
Following the protests, the circular was revised to lift the ban, however some students were too disappointed rejoin the event.  (ebf)