Military expert Mufti Makarim urged the government to be careful with its plan to provide the Philippines with military aid as part of a mission to quell a militant group affiliated with the Islamic State (IS) in Marawi, Southern Philippines.
Mufti said the move could provoke a reaction from IS cells in Indonesia.
"The government should be careful before deciding to send military aid to the Philippines, because Indonesia also faces terrorist threats from IS-related groups," Mufti said on Tuesday as quoted by kompas.com.
Mufti cited as examples the twin bombings of a Kampung Melayu bus station in East Jakarta on May 24 and most recently, the fatal stabbing of policemen at North Sumatra Police headquarters on Sunday.
Read also: Jokowi, Duterte talk on the phone about terrorism, security
Mufti said that a decision to deploy military forces to the Philippines would require the National Police to boost intelligence measures in monitoring domestic security.
However, People's Consultative Assembly (MPR) speaker Zufikli Hasan said he agreed with the plan to send military aid to Marawi, because the Philippines is a fellow ASEAN member.
"It would be an honor [to help] if the Philippines asks for it," Zulkifli said during an open house event in Jakarta on Sunday.
Coordinating Political, Legal and Security Affairs Minister Wiranto said that Indonesia would coordinate with Australia, New Zealand, Malaysia, Brunei Darussalam and the Philippines about the situation in Marawi.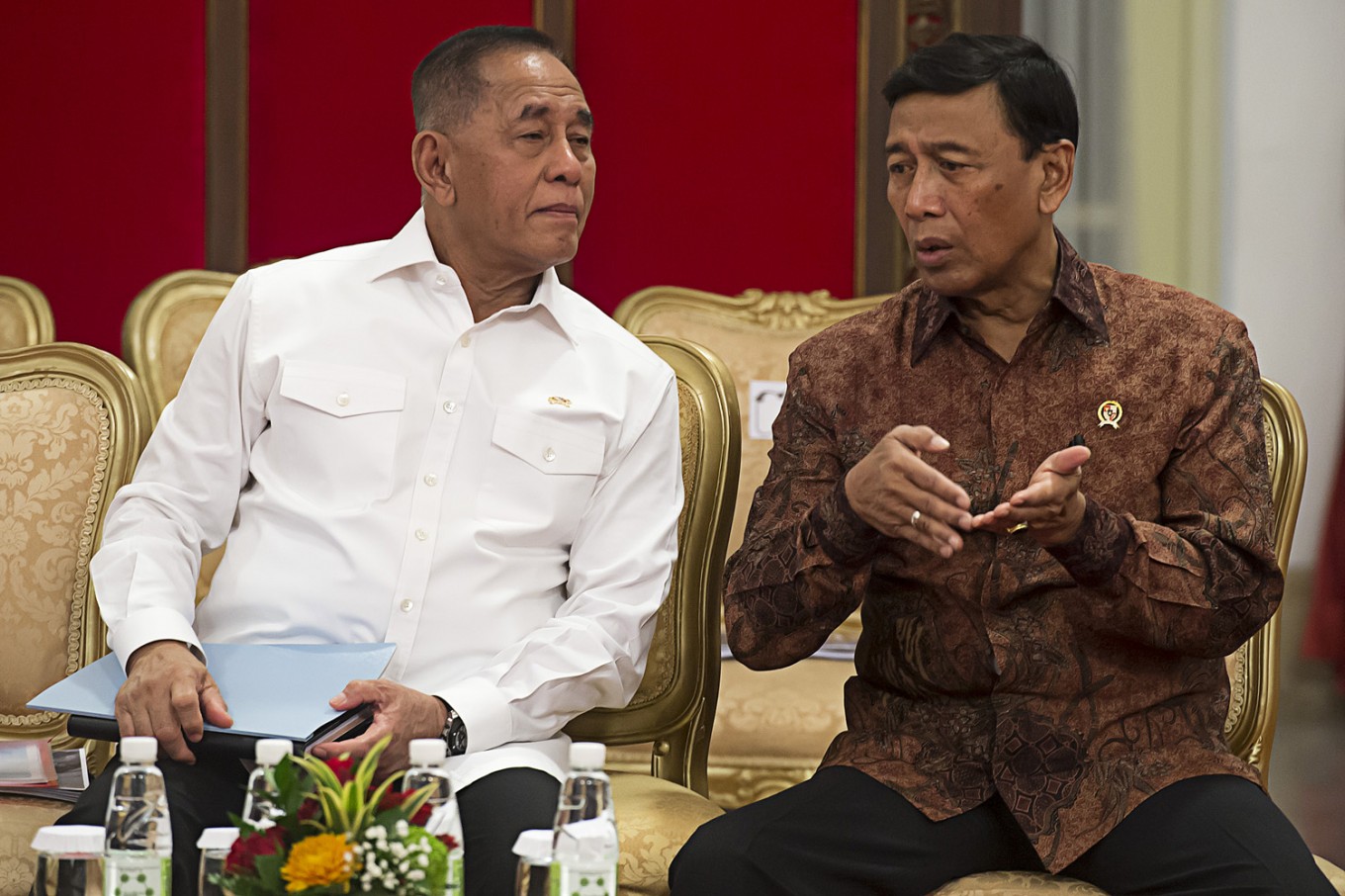 Coordinating Political, Legal and Security Affairs Minister Wiranto (right) speaks to Defense Minister Ryamizard Ryacudu (left) prior to a Cabinet meeting at the State Palace in Jakarta on Sept.9. (Antara/Widodo S. Jusuf)
"Indonesia will conduct multilateral coordination with the five countries to back up the Philippines regarding the IS insurgence there," Wiranto said in Jakarta on Tuesday.