Communications and Technology Minister Rudiantara has established a website to highlight positive news about Indonesia.
"'Indonesiabaik.id' is everything that is good about Indonesia," he told Antara news agency during the launch in Jakarta on Tuesday. "We need to endorse positive things."
According to the website's page, Indonesiabaik.id aims to ignite the spirit of moving to a better version of Indonesia. "There are many things that Indonesia has and does. All of them have to be told and shared, therefore we know we can do much more things for Indonesia," says the website.
The website itself provides general information about Indonesia, current news and a section on the country's development from different aspects, including economics, education and health. The public can also sign up for a newsletter by submitting their e-mail addresses.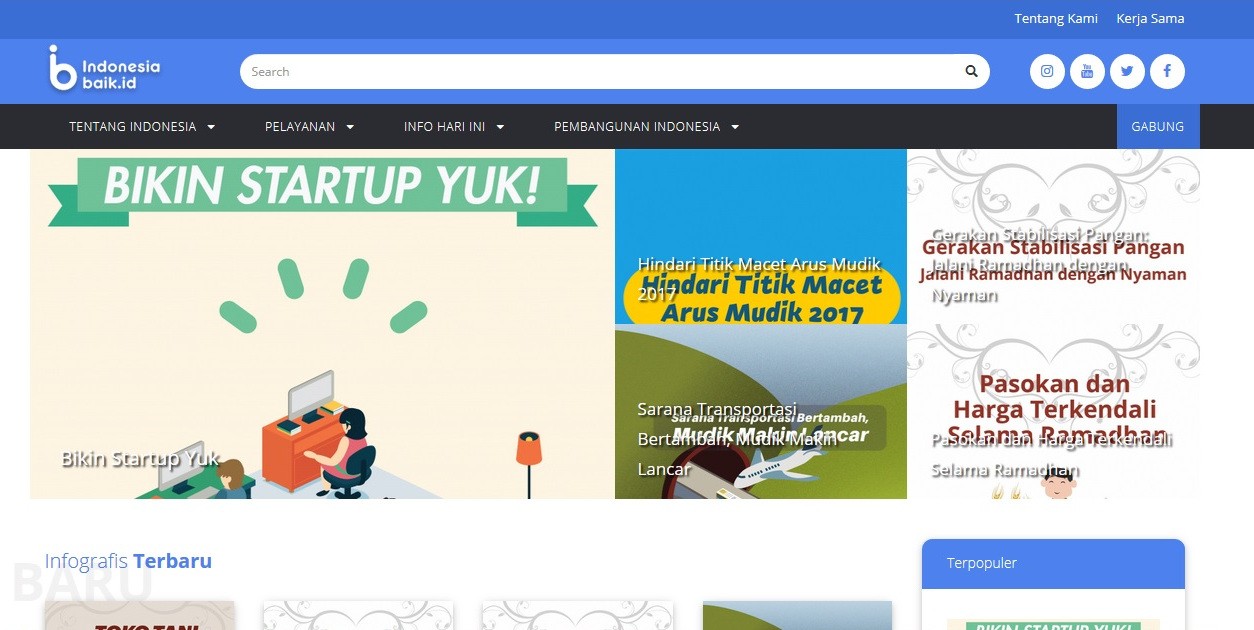 The homepage of 'indonesiabaik.id'. The website highlights positive news about Indonesia.(indonesiabaik.id/File)
Rudiantara explains that the ministry is trying to share constructive information about Indonesia in a way that can be accepted by the millennial generation, which is still growing and which will be at the peak of Indonesian demography in 2028.
Meanwhile, the ministry's director general for information and public policy Rosarita Niken Widiastuti said the public was also encouraged to share positive content through the website. This can be about government policies, Indonesians' achievements, tourist destinations, public services and other related news that later can be shared via social media platforms, such as Instagram, Twitter and YouTube.
She hopes that the development of positive content will help to eliminate the negative information that has greatly expanded nowadays.