The Bambu Apus shelter in East Jakarta, which is run by the Social Affairs Ministry, has sent 152 Indonesians back to their hometown across Indonesia.
They had been deported from Turkey between January and June this year for allegedly entering or trying to enter Syria to join the terrorist group Islamic State (IS).
Bambu Apus shelter head Sulistya Ariadhi said the shelter was still housing people deported from Turkey in the past weeks, dozens of whom were still undergoing a month-long deradicalization program.
"In total, 152 people have been sent home. Some are still at the shelter, mostly people who arrived before Idul Fitri," Sulistya told The Jakarta Post on Tuesday.
Fears are growing that the returnees could carry out attacks after returning to their hometowns. Police recently revealed that one of the two suspects of a fatal stabbing of a policeman at the North Sumatra Police headquarters on Sunday had travelled to the war-ravaged country in 2013.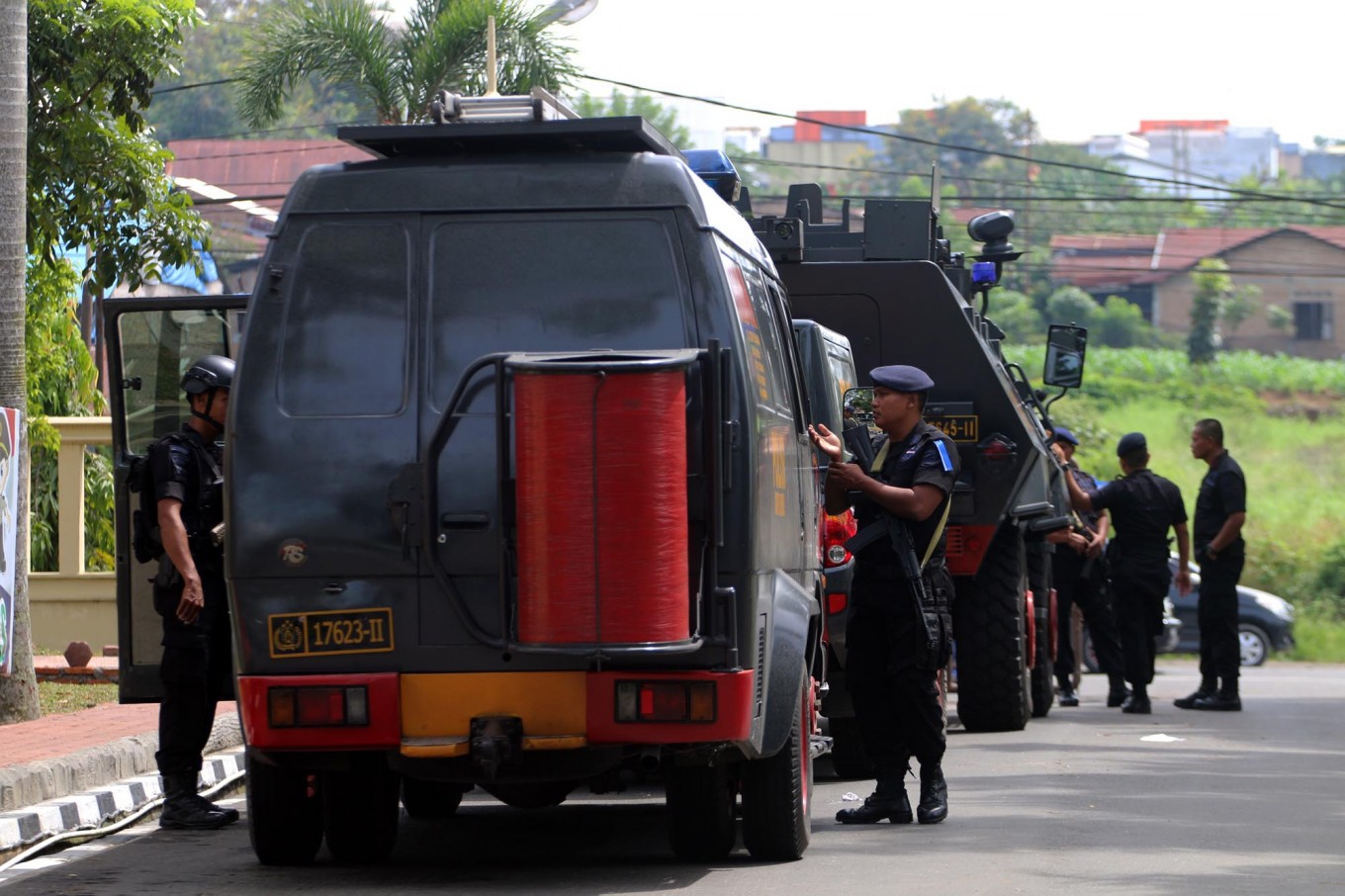 Mobile Brigade (Brimob) personnel guard the North Sumatra Police headquarters following a fatal knife attack carried out by suspected local militants linked to the Islamic State group on Sunday.(Antara/Irsan Mulyadi)
Sawaluddin Pakpahan stayed in Syria for six months before returning to Indonesia, a year before IS announced the establishment of its now-shrinking caliphate.
Four years later, Sawaluddin allegedly committed the attack in Medan, raising concern about the effectiveness of the government's monitoring of people returning home from war-torn countries, such as Syria.